Welcome to the Transcranial Magnetic Stimulation lab at CU Anschutz Medical Campus!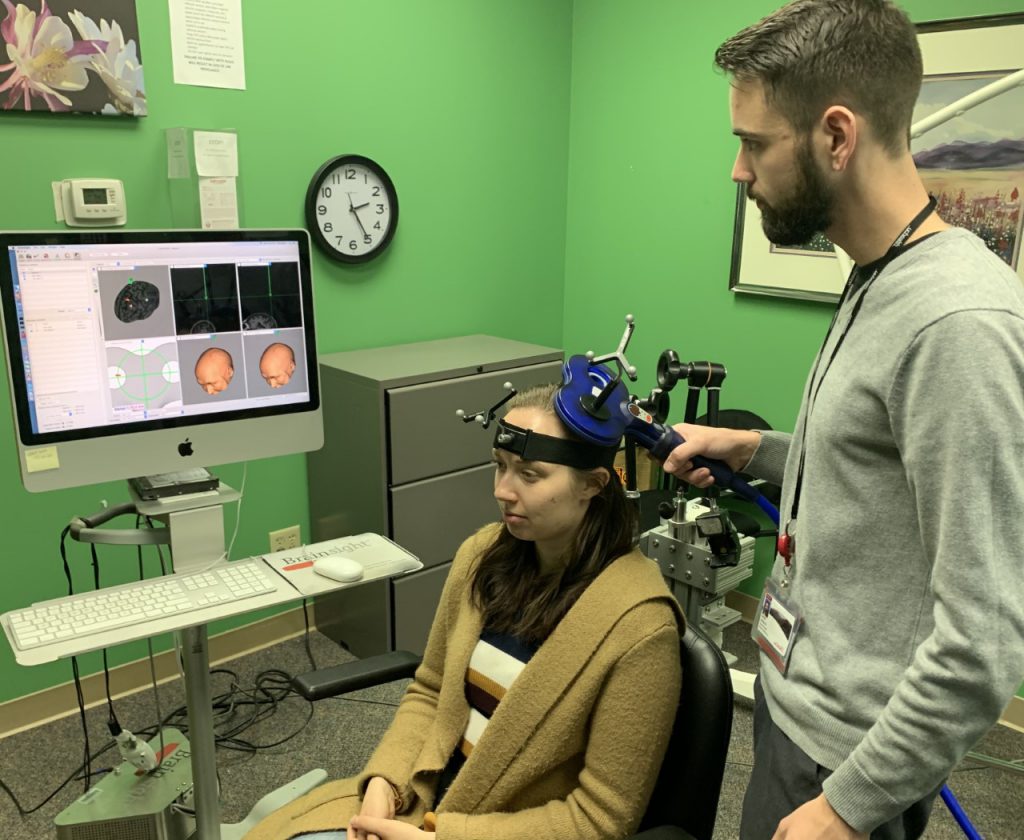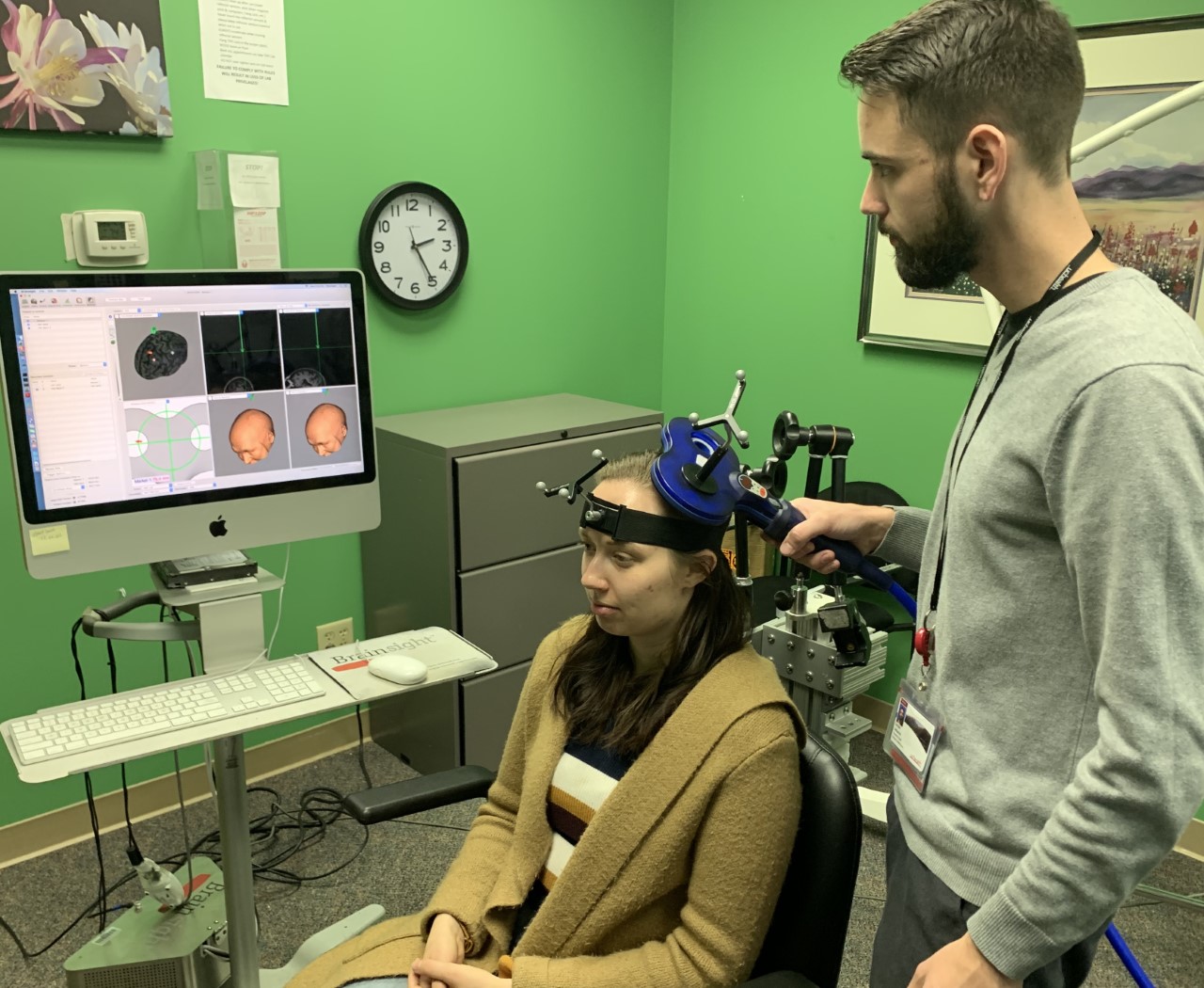 Here at the CU Anschutz campus, our TMS laboratory is used for clinical and research applications. Our team has nearly a decade of experience in administering TMS across a multitude of settings.

Please see the drop down menu at the top right corner of the page for more information about TMS in our lab.
Please be aware that we do not provide clinical TMS services, nor are we able to provide exploratory TMS treatments (or otherwise) that are not approved by our Institutional Review Board.
Our TMS Resources
Our lab is equipped with a Magstim® BiStim² and a Magstim Rapid² stimulator, a CED Micro1401-3 interface, and a BIOPAC MP150. To aid with this equipment, we utilize BrainsightTM Neuronavigation software, which integrates MRI and fMRI data to help with data acquisition validity.

We have a variety of Magstim® TMS coils available:
– D70 Coil
– 90mm Coil
– Air Cooled Coil
– AirFilm Coil – Rapid Version
– Sham AirFilm Coil
– Custom Angled AirFilm Coil
– Double Cone Coil
Although we primarily do research with TMS, we are also interested in exploring the applications of transcranial electric current (tES), such as transcranial direct current stimulation (tDCS) or transcranial alternative current stimulation (tACS). To aid in projects using tES, we have a Soterix tES-CT and Soterix HD-tDCS device.
For TMS/tDCS related inquires, please contact Lucas Lattanzio via email at Lucas.Lattanzio@CUAnschutz.edu or by phone at (303) 724 – 2205.
The TMS Laboratory within the CU Neuromag group requires that all TMS technicians and study personnel using TMS equipment pass a seizure safety training course as well as BCLS or ACLS. There is a seizure safety protocol in place including notification of an on-call neurologist and poster with other safety information and emergency numbers. All seizures will be reported to the local IRB. For headaches, there are analgesics (acetaminophen and ibuprofen) available in the laboratory. For other medical emergencies, study personnel are instructed to call 911. While Fitzsimmons Building does not house emergency medical services, it is on the Anschutz Medical Campus and in very close proximity to the University of Colorado Hospital. We do not anticipate other adverse events and will notify participants during the consent process that medical care required for research related injuries will generally be expected to be paid by the subject or their insurance.