Isabelle received her PhD in neurosciences from the Louis Pasteur University, France in 2006 and moved to Colorado shortly after to continue her work on developmental neurophysiology. She then transitioned to studying neural network in humans, first in children with autism and schizophrenia, then in adults with diverse neurological disorders. Among multiple projects she is leading or co-leading within the CU Neuro-Mag labs, she is working towards developing a state of the art music neuro-research program at the University of Colorado Denver.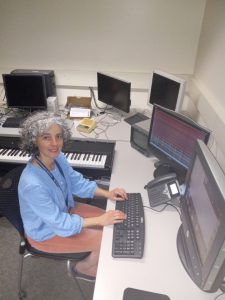 Dr. Shrestha completed her MD (1994), Residency (1998-1999) and Fellowship (2001) at UC Denver School of Medicine. She specializes in epilepsy, EEG, MEG and women with epilepsy. She sees patients with seizures and interprets EEGs, MEG's, evoked potentials, video-EEG monitoring and cortical mapping. She manages seizure patients with anti-convulsant medications, and also evaluates patients with refractory epilepsy for surgical options and treatments. She has special interest in MEG studies for epilepsy surgery evaluation and seeing women with epilepsy especially in regards to pregnancy counseling and prenatal epilepsy care.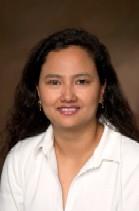 Aaron Geller, MD 



CU NeuroMag Lab Co-Clinical MEG Director
Dr. Aaron Geller received his MD from the Institute of Technology (Technion, Israel 2011), and completed residency at NY University School of Medicine (2016) as well as fellowships in Clinical Neurophysiology (2017) and Epilepsy (2018). His research interests include software techniques for identification and localization of epileptogenic tissue, sudden unexpected death in epilepsy (SUDEP), and the neurophysiology of human memory.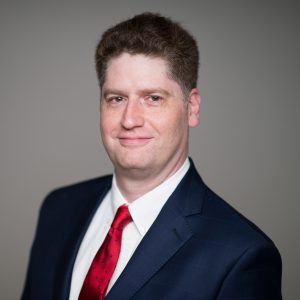 Eugene Kronberg is a highly skilled MEG researcher, data analyst, and neuroscientist with a deep love for critical thinking and philosophy. When he's not unraveling the mysteries of the human brain, you might find him engaged in animated discussions on the nuances of existentialism or pondering the meaning of life over a cup of coffee. Eugene's witty sense of humor and philosophical curiosity infuse his research with a unique perspective, making him a dynamic and thought-provoking presence in the field of MEG research.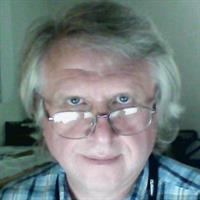 Undergraduate education in Physics. Masters degree in Electrical Engineering. I have worked in the MEG lab at the University of Colorado Medical School since 1981. Research interests have been primarily with respect to applying MEG to characterise various forms of mental illness, movement disorders, traumatic brain injury, and epilepsy. Most recently I have been trying to understand the action of interneurons and the steady state evoked fields they modulate/control. Other interests include listening to music, metal working/machining, reading, electronics, wood working, hiking and skiing.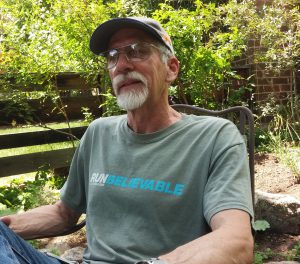 Lucas Lattanzio, BA


CU NeuroMag Lab Manager of Research Operations
TMS Technician
Lucas is early career neuroscience researcher working alongside Dr. Buard in the CU Neuro-Magnetic Labs. He received a BA in Psychology (Magna Cum Laude) from Northern Illinois University (2018) with a focus on neuroscience coursework. 
Within the
CU Neuro-Mag L
ab,
he serves as the
M
anager of
R
esearch
O
perations
.
While many of his
scientific interests
parallel
greatly with Dr. Buards',
his personal scientific interests revolve around
investigating the use of non-invasive
brain stimulation,
exploring the relationship between the brain and consciousness,
the neur
ological
basis
for aspects
regarding
self-referential processing
and
sense of self
.
Aside from this, Lucas has an extensive background in music,
ranging from formal classes in choir, music theory, piano, and guitar, to touring in a metal band, to now being a
n independent
artist.
 Outside of work, you'll likely find him out in the mountains hiking, camping, or on OHV mountain passes.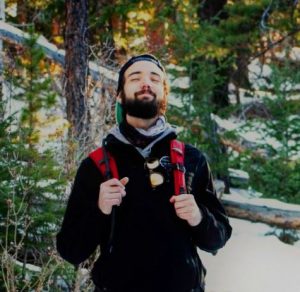 Konstantin Goryachuck 


R.EEG.T / MEG Technologist
Konstantin is a registered EEG technologist who serves as a MEG technologist for clinical and research scans.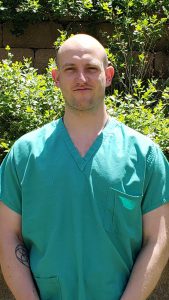 Katheryn Stull 


R.EEG.T / MEG Technologist
Katheryn is a Colorado native with multiple national registrations for Neurodiagnostics and a bachelor's degree focused on Neuroscience. She enjoys skiing the Rocky's, traveling with family, and keeping up with the latest tv shows and movies. Her focus in Neurodiagnostics is the better understand epilepsy diagnosis and treatments as well as degenerative diseases.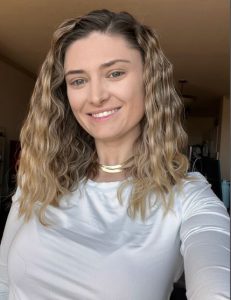 Benzi Kluger
Don Rojas
Martin Reite 
Former Lab Members
– Karrie Hardin
– Alexander Seames 
– Christine Martin
– Megan Dini
– Sarah Rogers


– Rachel McClure
Former Student Interns
– April Fineberg 
– Rawan Jarrar
– Zenetta Zepeda

– Natalie Lopez-Esquibel